I am self-established and have testimonials of my engaging, aspirational and inspirational public presentation style.  I am able to use any platform with small or large, diverse audiences to share a message that relates to the topic, audience and judgement of need.  I scan the room and by using tested observational skills, I ensure that by the time I start to speak there is a connections with individuals and the group – each person knows that the message is for them – each participant receives a nugget of wisdom or aspiration to propel them towards achieving their personal and collective goal using my IECR model – Identity, Esteem, Competence and Resilience.
I present at football and sporting events and tournaments (Kick Off @3, JCSport) education events – (Festival of Education 2019), correctional institutions, government agencies and educational facilities at all levels in the UK and abroad.  International platforms include Mombasa, Kenya; Atlanta, USA; Barbados, WI.
I use every platform as an opportunity to offer hope, aspiration and transformation, because life is a journey of ups and downs, winds and turns.  We must embrace every aspect of this existence as whatever our experience, we are uniquely designed to fulfil 'that' purpose. When life is expired, we cannot bring it back, however, I believe that our legacy is infinite….
As a Public Speaking professional, Dr Angela Offers a wide range of wisdom. If you'd like Dr Angela to speak at your event..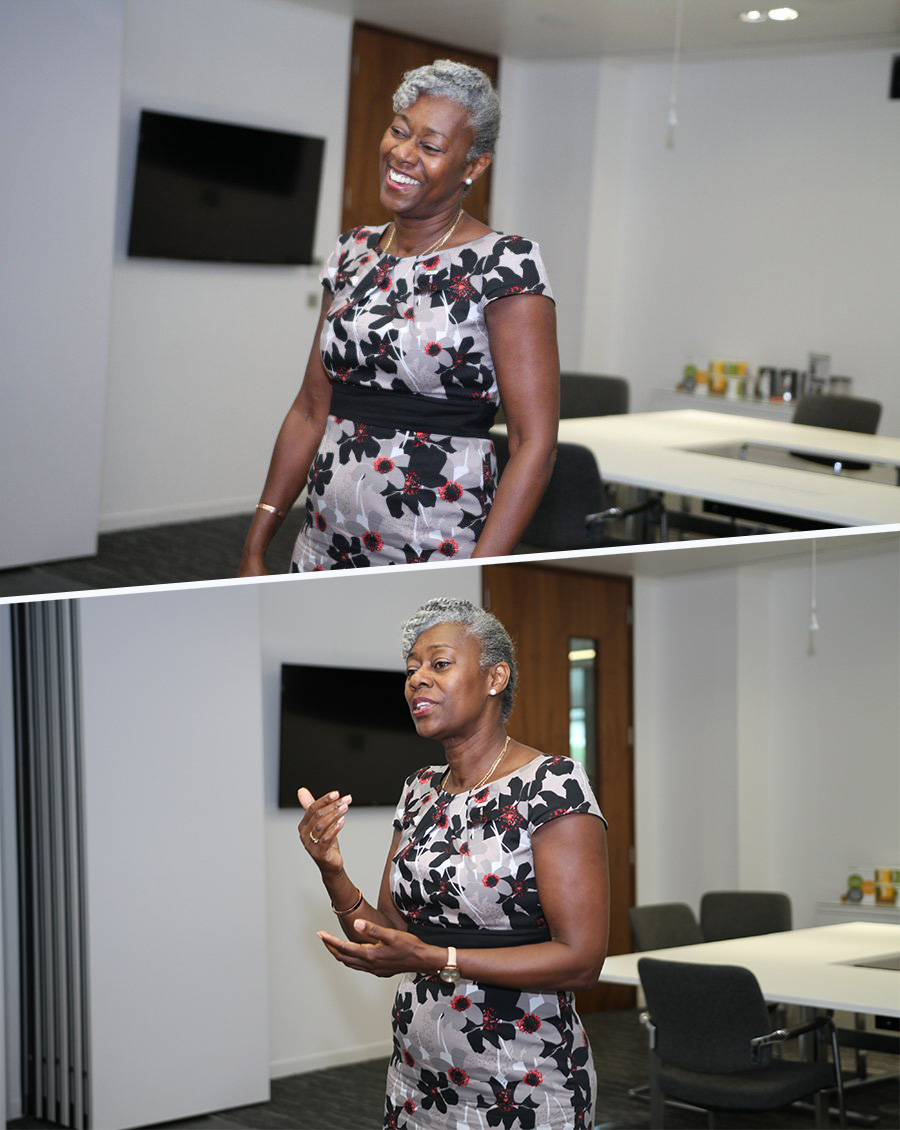 Topics that Dr Angela has presented include:
Race, discrimination and diversity
Unconscious Bias or Equalities?
Personal development – internal and external issues that impact on the individual
Faith and Belief
Identity, Esteem, Competence and Resilience
The power of institutions to enhance or deplete
Effective Management and Leadership
Individual influences and impact
The Power of the Lived Experience
Life After Abuse – Using lived experience as a catalyst for change
Relationships that help to shape who you become
Organisations
Leicestershire Police, Cheshire Police, Manchester Police, Schools and Colleges, Festival of Education, and Universities
Whatever the subject area, Dr Angela can deliver a positive presentation to meet the requirements of any organisation; provide information, empower and encourage all delegates.
Want to achieve positive outcomes or results? Contact IO-Solutions
If you are interested in any of the services provided on this website please make contact via one of the methods below.